Main Content
Boutique Wellness Care
Expert, Individualized Pilates and Physical Therapy at a Relaxed Pace
Mindy Nagel, PT, DPT, OCS
A Brief Introduction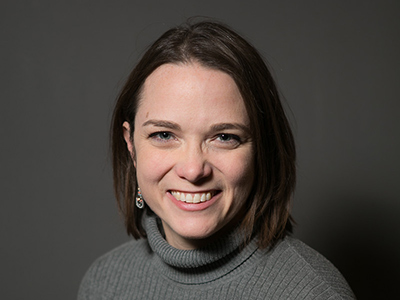 College Hill Pilates and Physical Therapy LLC is a private practice physical therapy clinic and a Pilates studio located at 6240 Hamilton Avenue in Cincinnati's historic College Hill neighborhood. All services are provided by Mindy Nagel, who is a Doctor of Physical Therapy and board-certified Orthopaedic Clinical Specialist.
Our PT practice is cash-based (also known as direct-pay), meaning that we do not bill to insurance. However, patients can submit their receipts to insurance to request reimbursement as their individual health insurance plans allow.
In addition to one-on-one Pilates sessions at our office, we host weekly group Pilates mat classes at College Hill Yoga, located a few blocks south of our office. All treatment and training sessions are personalized to address the needs of the patient/client. Furthermore, we offer a small selection of retail products that are used in treatment and training to make it possible for our patients and clients to continue their routines at home between visits to our office.
To schedule an appointment, please visit our client portal or call us at (513) 445-WELL (9355).
A Dual Approach to Wellness
We offer the combination of physical therapy and Pilates in order to help our patients and clients improve and maintain their mobility, strength, and flexibility.
Pilates
Pilates is an exercise method based on the work of Joseph Pilates. In addition to his original work we use an evidence-based approach incorporating the latest research to provide a safe, gentle, and effective method of improving strength and flexibility without the strain and risk of injury associated with other training methods.
Physical Therapy
PT is care that can help ease or prevent injury, pain, and dysfunction through the use of a variety of modalities including exercise, movement, manual therapy, and electrotherapy. More and more individuals are turning to PT to avoid surgery, injections, opioid use, and other traditional and invasive medical-model interventions.
Physical Therapy For Dancers
We specialize in providing physical therapy for dancers, including students as well as professionals. We also provide pointe readiness screenings for young dancers.
Frequently Asked Questions
Am I a candidate for physical therapy? Do you think you can help me?
Although physical therapy can benefit people with a wide variety of musculoskeletal conditions, the best way to determine this on an individual basis is to have a conversation. If you're interested in seeing Dr. Nagel but not sure if you should go ahead and schedule an appointment, please feel free to call our office at (513) 445-WELL (9355) so we can find out more about your situation and goals. Even in the event that physical therapy (or Pilates) might not be right for you at this time, we would be happy to try to point you in the right direction on your path to wellness!
Are you currently accepting new patients?
Yes. However, because of our commitment to providing individualized, one-on-one attention, there will be a limit to the number of patients and Pilates clients that Dr. Nagel can see.
Do I need a referral from my physician?
No. Ohio is a "direct access" state, meaning that you do not need a referral from your primary care physician in order to see a physical therapist. However, we are happy to accept referrals from other healthcare providers and to discuss patient care with them as needed and where appropriate.
What conditions do you treat?
CHPPT offers outpatient physical therapy services, providing treatment for a variety of conditions including back, neck, shoulder, hip, knee, ankle, and foot pain, as well as rotator cuff injuries, dance injuries, sports injuries, arthritis, EDS and hypermobility, tendinitis, sprains, strains, scoliosis, sciatica, and post-surgical rehabilitation.
Do you accept forms of payment other than cash?
Yes. The term "cash-based" simply means that CHPPT does not accept insurance. Payment is required at (or before) the time of treatment, and we accept payments by credit and debit card – including HSA cards – as well as by check. Card payments can be made when scheduling your appointment via our client portal.
Why do you not accept insurance?
Decreasing insurance reimbursement rates have put immense pressure on many outpatient PT offices, often forcing therapists to see multiple patients at once or to limit their interaction with patients. As a cash-based practice, CHPPT is able to provide expert one-on-one care at the duration and frequency required by the patient.
Can I request reimbursement from my insurance carrier?
In most cases, yes, but it depends on the terms of your insurance. Upon request, CHPPT can provide you with the receipts and treatment codes that you will need in order to submit a claim to insurance.
Do you accept Medicare?
No, and in most cases we are unable to see Medicare patients at all. Due to US healthcare laws, physical therapy providers that do not have a relationship with Medicare are prohibited from seeing Medicare beneficiaries as patients. The only exception is if the patient insists, of their own free will, that they do not want Medicare involved at all and indicates this to us prior to their first visit. Learn more »
First Group Class Free
Pilates Mat Classes
In-person Pilates classes have been temporarily suspended. Instead, we are offering virtual Pilates classes online starting at just $10/month.
We offer group Pilates mat classes on Monday evenings from 6:30 to 7:30 p.m. at College Hill Yoga, located a few blocks south of our office at 5838 Hamilton Avenue. Free parking is available in the back of the building. Classes are $15 each, or you save by prepaying: $60 for five classes or $100 for 10 classes.
Better yet, for a limited time you can enjoy your first class on us – just select the "Free first-time visit" option when registering.